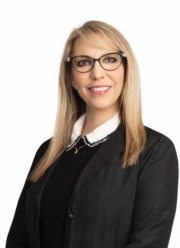 Leanne's journey into real estate has been a passion that she's been so fortunate 
pursue. Her roots were founded growing up in Sherwood Park, and in her
former career she had the pleasure of supporting the students and families at Elk Island Public Schools for over 20 years as a Braillist Transcriber.
She has also been privileged to be able to live and work in the wonderful vibrant
City of Edmonton.
Leanne truly believes home is where the heart is, and also one of the most important investments you will make in your lifetime.
Leanne is dedicated to helping people find their first home, or seeking that
dream retirement residence.
Her eagerness to serve my community combined with her love
 of helping people, have led her to her career in real estate.
Leanne feels strongly that her clients' experience should be nothing but seamless.
Home is more than just a place to live - it's where you make
lifelong memories.