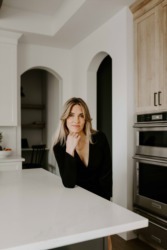 Hello, I'm Sabrina Humphrey, the newest member to join the Royal LePage Prestige Realty Group in my hometown of Sherwood Park. While my journey in real estate is just beginning, I have years of experience in business, and I am passionate about delivering exceptional service.
During the past 14 years of owning and operating a successful women's clothing boutique in the heart of Edmonton's downtown, I've honed my business and customer service skills and developed a keen eye for design and style. My transition to real estate is a natural progression where I can channel my expertise into helping you find your perfect property. 
I'm proud to join the Don McKay team, a tight group of seasoned real estate agents consistently ranking in the top 1%. With over 25 years in the industry, the McKay Team's unparalleled knowledge and an incredible support and mentorship system ensure I can provide expert guidance to our clients.
I reside just outside Sherwood Park in the beautiful community of Ardrossan, a countryside haven with a growing population. I share this journey with my family of five, including my husband and our three children. My connection to both urban and rural life gives me a unique perspective and allows me to cater to a wide range of real estate needs.
I am committed to providing you with the highest level of service. Let's work together to make your real estate dreams come true.
You can reach out to me at [email protected] or 780-245-0827. I am here to guide you through the process and help you find your perfect home.