Edmonton AB Homes and Real Estate for Sale
Start your online search below for all Edmonton Alberta homes and real estate listings. If you'd like more information on any of these Edmonton listings, simply click the request more information button when viewing the details of the property. Our agents are happy to provide past sales history, details, information, and homes recently sold nearby.
Be sure to register for a free account so that you can receive email alerts whenever new Edmonton real estate listings come available. Continue to read on below the listings to learn more about Edmonton Alberta.
Edmonton AB Real Estate Listings by Price
Relocating to or Living in Edmonton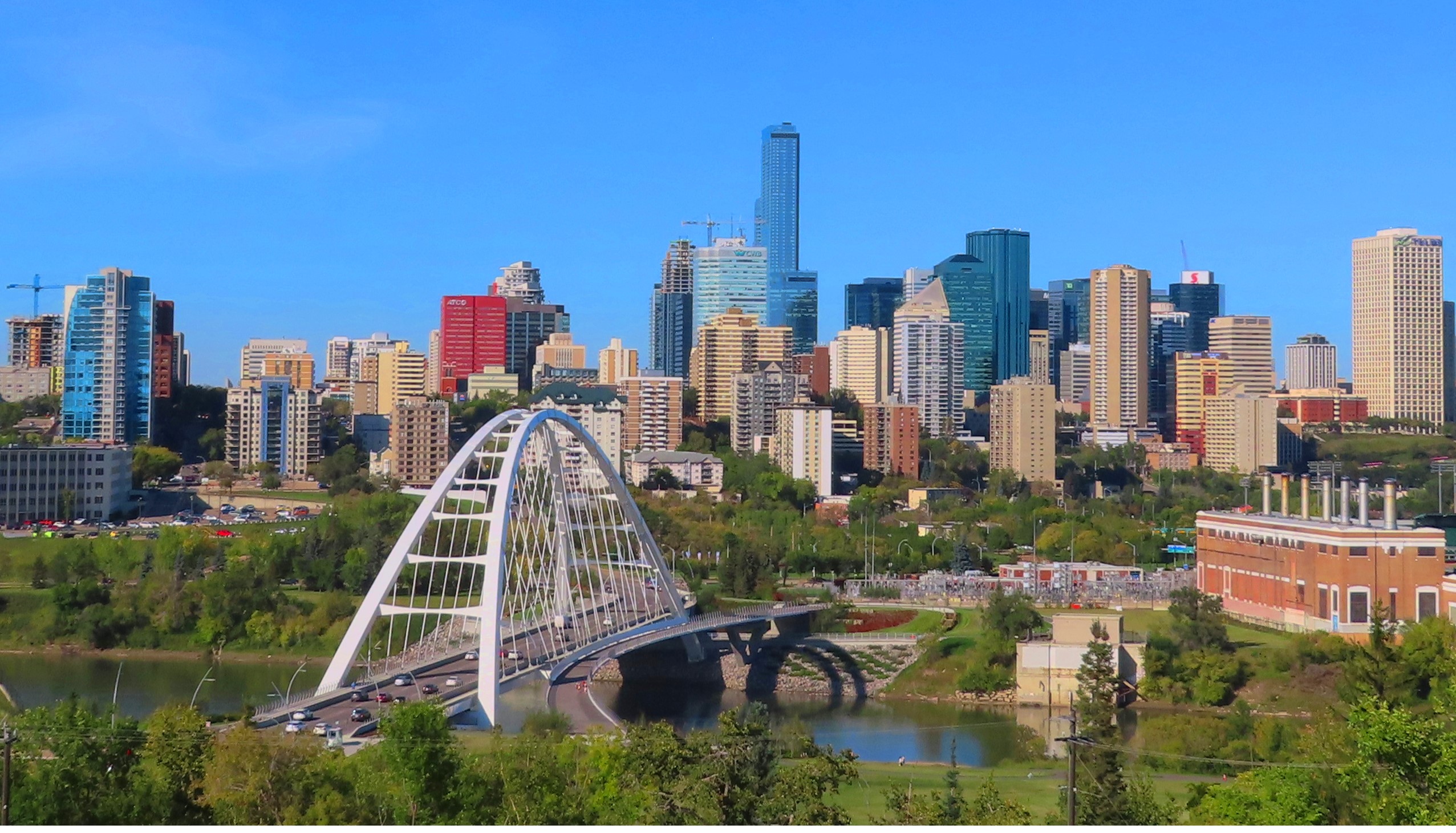 Welcome to Edmonton Alberta! This capital city of the Canadian province of Alberta is on the North Saskatchewan River and is the centre of the Edmonton Metro area surrounded by Alberta's central region. Edmonton anchors the north end of the Calgary Edmonton corridor and is home to nearly 1 million residents, making it Alberta's second-largest city and Canada's fifth-largest municipality.
The Edmonton municipality includes Strathcona, North Edmonton, West Edmonton, Beverly, and Jasper place in addition to several annexations such as the city of Beaumont, rural Strathcona County and Sherwood Park. These cultural and educational hub hosts year-round festivals making it "Canada's Festival City. It's also home to North America's largest mall, the West Edmonton Mall and Fort Edmonton Park, Canada's largest living history Museum.
Although archaeological evidence indicates that there may have been inhabitants for about 3000 years, most Europeans didn't arrive until the 19th century and settle around the North Saskatchewan River Valley. With the arrival of the Canadian Pacific Railway in 1891, more settlements were directed West, which promoted Edmonton's growth and development. Throughout the 20th century, Edmonton grew steadily as the hub for transportation, agriculture, government and education. The discovery of petroleum in 1947 at nearby Leduc stimulated the city's urban and industrial growth making it the petrochemical centre for Western Canada.
Today, this contemporary city offers a beautiful landscape as it meanders next to the North Saskatchewan River. The river and its tributaries dissect the urban landscape with steep ravines offering several linear parks for both summer and winter recreation. A multicultural city, Edmonton is home to some of the earliest groups from Eastern Europe such as Ukrainian, Russian, and Polish after which Chinese arrived to work on the railways and newcomers from Italy, Germany, Vietnam, and other areas have morphed the city into a number of ethnic neighbourhoods such as Chinatown, Little Italy, and the Vietnamese district. To the north of the downtown is the "Avenue of Nations", which offers several stores, ethnic restaurants, and different cultures.
Edmonton Education
Edmonton is also known for its large number of colleges and universities such as the University of Alberta, the Athabasca University, and the Northern Alberta Institute of technology. With art galleries, the Edmonton Valley Zoo, the Royal Alberta Museum, a replica of the original Hudson Bay Company trading post and the Symphony Orchestra all make Edmonton an extremely diverse and well-educated North American city. With multiple festivals each year, professional sports teams, and one of the world's largest shopping malls, there's never a lack of entertainment, creativity, and vibrant lifestyles here in Edmonton.
Edmonton Real Estate
Edmonton Alberta has been known as one of Canada's hottest destinations but that doesn't just mean a vacation destination. With nearly 1 million people living in the Edmonton Metro area, there's a wealth of activity, great schools, distinct climates, fantastic markets, good food, music, entertainment, and a thriving housing market.
Recent statistics show that 48% of Canadians would like to live closer to green spaces and that is more important than ever to live in a community close to hospitals and clinics as well as more outdoor space and personal amenities. This has spurred activity in outlying areas like Sherwood Park and Rural Strathcona County were tightknit communities are no more than five minutes to services and amenities.
Home prices are typically between $250,000 and $500,000 with an average price of around $400,000. This affordable housing has made Edmonton an ideal place for people to move to and within.
Would love to offer to you more information about Edmonton, Edmonton homes and real estate, life in our city or surrounding communities and outlying areas. Start your search online here with all the Edmonton listings for sale or feel free to browse communities below for more details and information.
Contact an Edmonton Real Estate Agent Now
Images by By Allice Hunter - File:Edmonton Skyline from 106 Street Lookout 2019.jpgFile:Alberta Legislature Building at night.jpgFile:Edmonton - Art Gallery of Alberta (15015846212).jpgFile:Fort Edmonton Park (36894696671).jpgFile:Edmonton_conservatory.jpgFile:Edmonton Law Courts 10.jpgFile:Pirate ship in the West Edmonton Mall.jpg, CC BY-SA 3.0, https://commons.wikimedia.org/w/index.php?curid=90530354